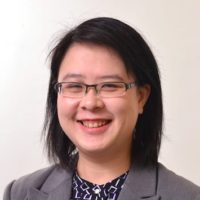 Ivy Shum
Ivy Shum has a background in graphic design and multimedia production. Ivy was the event organizer and coordinator of TEDxHongKong since 2011. The event size of TEDxHongKong has grown from 250 to 1,000 during since her involvement from a helper to an organizer and discovered her passion for event organizing. She was also the Development Manager of SME Creativity Center, a non­profit service center involved in enabling SMEs to explore creativity, ideation, and innovation. She helped and supported local and international SMEs to further establish their own brand or to merge with other existing business in Hong Kong.
Ivy received her B.A. in Graphic Design and minor in Animation, Illustration in Silicon Valley as well as an MSc in Multimedia Entertainment Technology at the Hong Kong Polytechnic University. She has spent over 10 years in digital production, graphic design, marketing, event organizing in Silicon Valley and Hong Kong.
Her Motto
– Be Focus. Be Flexible, Be FUN! –
Connect with Ivy Shum
Want to connect with this person in our GFA VIP network? Complete the form below and our GFA VIP community department will review it. Because business owners and executives are so busy - we will reach out to them and see if a connection can be made. Note: Our GFAVIP members get special connection priority preference.
Other Experts and Organizers