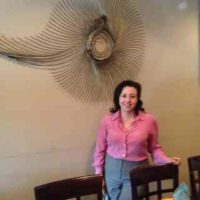 Claudia Rincon
Miami Organizer, Global From Asia
Proactive Bilingual B2B Negotiator, known for building strong relationships by partnering with stakeholders at all levels with professionalism, flexibility and diplomacy. Fluent in English, Spanish and French. Open to global travel.
Connect with Claudia Rincon
Want to connect with this person in our GFA VIP network? Complete the form below and our GFA VIP community department will review it. Because business owners and executives are so busy - we will reach out to them and see if a connection can be made. Note: Our GFAVIP members get special connection priority preference.
Other Experts and Organizers