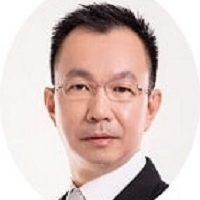 Simon Choi Esq
Founding Partner of ACME Ardent
Simon Choi is an independent non-executive director of Kenford, and Boyaa Interactive as well as an independent director China BCT Pharmacy from 2010 tp 2013.
He specialized in banking, corporate finance, general commercial and PR practice among others. Simon has rich experience in advising international clients such as 3G Tech Inc, Daiichi, Hayco, Home Depot and a lot more.
Connect with Simon Choi Esq
Want to connect with this person in our GFA VIP network? Complete the form below and our GFA VIP community department will review it. Because business owners and executives are so busy - we will reach out to them and see if a connection can be made. Note: Our GFAVIP members get special connection priority preference.
Other Experts and Organizers