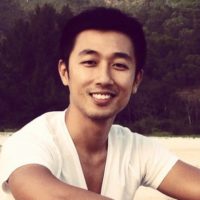 Andrew Chan
Co-Founder, Aftership
Andrew is the Co-Founder at AfterShip, a shipment tracking application for online retailers. Andrew is responsible for product development, sales and marketing at AfterShip. At AfterShip, he loves to think about ways to help online retailers engage with customers after sales. Andrew previously worked for Accenture as IT consultant, and was graduated from the University of Hong Kong.
Connect with Andrew Chan
Want to connect with this person in our GFA VIP network? Complete the form below and our GFA VIP community department will review it. Because business owners and executives are so busy - we will reach out to them and see if a connection can be made. Note: Our GFAVIP members get special connection priority preference.
Other Experts and Organizers