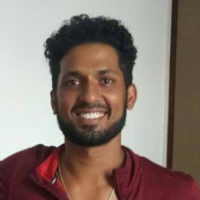 Burt Kushal Chutkan
Saigon Organizer, Global From Asia
Burt is the Global From Asia Chapter Organizer in Saigon, Vietnam. He is passionate about entrepreneurship in Vietnam as well as the rest of Asia and is always looking to contribute and growth of the international business community.
Although he's only been in Vietnam for about 2 years, in that time he's created a meal delivery service called Flavor Box Saigon.
Connect with Burt Kushal Chutkan
Want to connect with this person in our GFA VIP network? Complete the form below and our GFA VIP community department will review it. Because business owners and executives are so busy - we will reach out to them and see if a connection can be made. Note: Our GFAVIP members get special connection priority preference.
Other Experts and Organizers