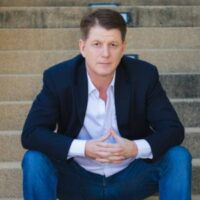 David Caruso
Director Of Ecommerce at Caruso Consulting Ltd
Since January 2019 David has created and actively manages a successful e-commerce portfolio of over 300+ websites with a combined revenue stream of mid to high 7 figures.
Establishing & growing a portfolio of 600+ ecommerce sites operating within a number of industries & niches across x32 countries.
Operating and distributing products from a dedicated warehouse in Thailand – this company is now Thailand DHL's No.1 exporter based on volume.
David has been a successful SME Business owner for over 33 years. From a sole operator based in Sydney, Australia, David successfully grew his small business into a thriving multi-million dollar a year success story.
This business was the recipient of many local and international awards including:‐
• Business Swap International Business of the Year
• NSW & ACT Business of the Year 2 Years Running
• Blacktown Business Awards 4 Years Running
• Australian Hire Company of the Year Award Finalist
David was a paid adviser to the NSW Government for x2 consecutive 3 year tenures. He sat on the Board of The Small Business Development Corporation, a body that advised the NSW Government on Small Business issues, policies and initiatives.
David also secured & completed a 14 month Australian Government contract to conduct a series of 'Online Marketing' workshops for SME Business owners as part of the NBN (national Broadband Network) roll out.
David is also a sought after keynote speaker on the various topics of Business & Marketing and continues to be a guest speaker at a number of Business Organisations and Business Events across Australia and Internationally.
Other Experts and Organizers