Selling into China via Cross-Border E-Commerce
Looking to connect with other cross-border e-commerce business owners? During Rise Conference – Global From Asia is hosting an evening meetup in Hong Kong on Wednesday July 12, 2017.
About the Speaker – Ricardo Li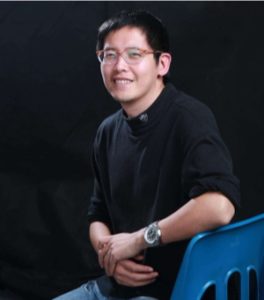 Ricardo Li is the Founder of Popeye Incubation Inc. Limited and Former Director of eBay Shenzhen. He has extensive international e-commerce experience and is a renowned expert in the cross-border e-commerce industry in China. He has experience selling "both ways" both into China and abroad via a wide range of e-commerce platforms.
His incubator, Popeye Incubation, serves emerging brands to support their crowd funding in China and overseas as well as their e-commerce operation, especially on Amazon. Popeye Incubation has ready teams to operate JD, Taobao, eBay, Amazon, Wish, AliExpress, and more.
Many of us have the goal to sell to China. Yet what is the right approach?
Do you need to open a company and office in China to do so?
What are some strategies for getting on e-commerce platforms in China and tapping into the market?
At this GFA Experts Salon, we bring you insights and tips for these answers and more.
Register a company in China or not?
Options for both using a Chinese local company, and those with an overseas or Hong Kong company
Logistics – how to get my products to the Chinese consumer
Logistics for both a local Chinese company and an overseas company
Marketing strategies – how to reach the Chinese customer
Budgets and timelines- what these different business models and positions will cost me and what I can expect.
Case studies – what others are doing
 
Meetup Schedule
7:00pm: Doors open, registration and networking
7:30pm: Welcome speech and introductions
8:00pm: Main Speaker Session
8:30pm: Questions and Answers
9:00pm: Networking
The GFA Experts Meetup Series is doing this event in conjunction with Rise.
About Rise Conference
Rise Conference is in its third year now in Hong Kong. THE event in Asia for startups and growing your exposure in the international market.
About GFA Expert Meetup Series
GFA (Global From Asia) is all about helping international e-commerce business owners grow an online empire from anywhere in the world. The GFA Experts division is allowing these business owners and experts to come together in a local city to share their knowledge and get to know each other more closely.
If you'd like to organize a GFA Experts meetup in your city, please contact us today. We can assist in the organization, marketing, and leveraging of our brand and network to find amazing speakers and attendees. Let's work together to build a strong network of international e-commerce business owners.
Here are some of the pictures from our most recent GFA Meetup which took place in Saigon, Vietnam: