Emma Schermer Tamir
Co-Founder and Chief Creative of Marketing by Emma
Emma Schermer Tamir transforms her insatiable curiosity into conversion-spiking copy. As co-founder of Marketing by Emma, she's helped over 650 businesses from around the world boost their sales and build their brands through authentic, compelling copy. Excite your dream clients and turn your websites, Amazon listings, and more into effective sales machines with the Emmazon team.
Adding and optimizing products is critical to any ecommerce business, especially in Amazon FBA. Knowing when to bring in specialists is vital as you scale your business. But making sure you hire the right people and know how to manage them properly will greatly impact how much time and energy you'll need to expend and what sort of results you can expect. In this session, Emma will share insights on what a business owner should look for when hiring creatives, KPIs, and strategies to scale your business with listing creation and optimization teams.
Connect with Emma Schermer Tamir
Want to connect with this person in our GFA VIP network? Complete the form below and our GFA VIP community department will review it. Because business owners and executives are so busy - we will reach out to them and see if a connection can be made. Note: Our GFAVIP members get special connection priority preference.
Other Experts and Organizers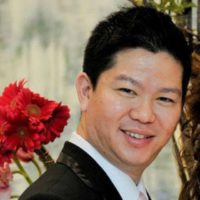 Founder & CEO of United Integral Inc. and Professor of Amazon